Click here for California Tehran Polytechnic Alumni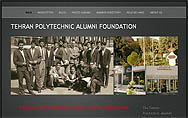 1-Click here for

California Tehran-Polytechnic Alumni Chapter "Announcements"
2-Click here for

Toronto Tehran-Polytechnic Alumni Chapter "Announcements"
- AmirKabir University of Technology,


Tehran Polytechnic
- Mohandes

Canadian Society of Iranian Engineers and Architects in Toronto.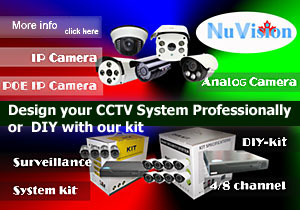 ---
Graduate's column
---
my name: majid abadani
I was there. It was beutiful time. IŽll never forget it.
Now I am sitting here in Germany and configurate and programm hard ware and soft ware.
But I am thinking about that time and students who started to study in 1358. I do not know even names of them. I want to say hello to the students of poly technic university (especially 1358, 1359, 1360) and all iranian people.
my mail: majid@web.de
---
Dear friends;
Another Monthly dinner gathering for our alumni will be held in
Orange County.
Date: August 29, 2008 ( Last Friday of the Month)
Time: 6:00 - 11:00 PM
Place: Classic Q Restaurant, Billiards & Sports Bar (near John Wayne airport) at the following address.
Please remind your friends who are not currently on the e-mail list as well.
Thank you and have a great night!
Bahman Sharifi
Cell Phone (949) - 400 – 8811
---
The following is the web site address for Tehran Polytechnic Alumni Group in California.
Please review and provide me your feedback.
---
Dear Friends,
Hi! First of all I would like to appreciate from all friends which have organized and operating this Website for Tehran Polytechnic graduates
family, I kindly request you to update my profile as follows:
1 – My name is: Mojtaba Gharadaghi
2 – I have graduated in 1349 from Electrical Engineering Faculty and my Main is Electronics.
3 – My contacts is as follows:
E – Mail : m.gharadagi@elmatco.org
Also I would like to know about the final arrangements for the Tehran Polytechnic 50th,Anniversary which was scheduled for August / September 2007.
Thanks and best regards,
M. Gharadaghi
---
Sympathy

August 31, 2007
"Memory of Dr. Abolfath Ardalan"
We regret this great lose with sadness and our condolences to Dr. Ardalan family and our professional community.
http://www.iinavy.org/announcements.html
---
Hi, (Mon 09/04/2007 5:12 PM)
Many thanks for your email and your valuable efforts for polytechnic.
Hopefully there are over 40 polytechnics graduates in Montreal. On this weblog you can find some information in this case. Also we had a meeting on May27,2006. If you want i can send the picture to you.
Also in this weblog you can find the classified photo collection of politechnic. I think now there are over 300 photos there. It is really great.
please put these information on your website.
hi
i am Amir Arash Rafiei, as a polytechnics graduate on 1999. now i am in canada and study in university of Laval. I found your very very interesting website that really provide good feeling to me. i sent you a link that it contains more than 150 photos of polytechnic between 1372-1379.
Click Here
may be some of them will be good for your website. also if you can, consider a page on your website that new graduates can add their information such as name, email and......to make a good communication between recent and old generation of polytechnics.
also if you can consider a page for OSTAD NAFISI as father of polytechnics and presentation of the history of our university.

in my case i am ready to make more connection between my friends and your website.

with best regards
amir arash rafiei
---
Dear Friends,
I am one of the chemical engineers which graduated from tehran poly technic in 1362.
Now I am working with Shiraz Petrochemical co. as technical services manager.
I would be very happy if I receive any news from my friends.
My e-mail address is
m.m.faham@spc-ir.com
also m_faham@yahoo.com
---
A note from
Bahman Sharifi
(Civil-1969) California
on 11/09/2004
Two years ago, many of us in the Southern California area got together for a picnic and since then have established a tradition of meeting together at least once a year at a local park. In addition, my personal class of (1969-Civil Engineer) meet for dinner 4-6 times a year in the Los Angeles area.